If you arrive a day early, depart a day late or just need a break from all the great partying going on at Revision - here are some pointers where to start.
About The City
Saarbrücken is a small city with approximately 190,000 inhabitants and hence a pleasant size. Picturesque rural attractions and places of historic interest offer the perfect destination for a stroll or a daytrip.

Many of the important historic buildings are located in the Alt-Saarbrücken and St. Johann districts: the Ludwigskirche (Ludwig's Church) and Ludwigsplatz, the Schlosskirche (Castle Church) as well as Saarbrücken Castle with the surrounding palace buildings. A short walk across the Alte Brücke (Old Bridge) will take you to the other side of the Saar where the St. Johanner Markt (St. Johanner Market Square) with its cafes and bars, surrounded by period architecture, as well as the Rathaus (Town Hall) and Basilica St. Johann are to be discovered.

Along with its historic sites, the state capital offers many things modern and new – for example, the Bahnhofstraße if you would like to shop or just go for a stroll. All of these places in Saarbrücken are within walking distance of each other.
City Maps
City maps as well as information brochures about Saarbrücken can be found at the infodesk and of course here:
Audio Travel Guide
With this online travel guide you can put together your very own city tour according to your interests. Twelve sights are waiting to be discovered – just download the audio files and listen to them with an MP3 player.
Saarbrücken App
This iPhone App gives you an oversight of all hotels, sights, museums as well as guidet city tours. The GPS city tours allow you to explore the city on your own.
Restaurants And Bars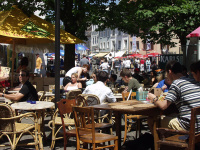 In case Revision does not provide you with all the fun and action you're accustomed to or if you arrive early or stay longer, Saarbrücken has a lot of great places where you can hang out, have a beer or cocktail and something to eat. Many great bars and restaurants can be found at or around the St. Johanner Markt.
Visiting With Your Family
Your family hesitates to join you on your trip to Revision? Well, they shouldn't. Saarbrücken offers a lot of nice attractions:
Zoo Saarbrücken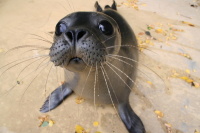 With more than 1,000 animals in 152 species, the zoological garden is one of the most popular leisure facilities of the Saarland.
Wildpark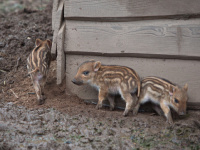 About 120 domestic and acclimatized European wild animals live in this 17 hectare deer-parc.
Deutsch-Französischer Garten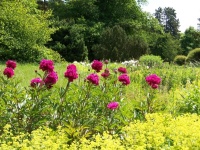 This 50 hectare garden is the largest green area in Saarbrücken and the most popular flower garden throughout the region. It offers various attractions for families: mini-golf, kids-railway, cable-car, paddleboats etc.
Playgrounds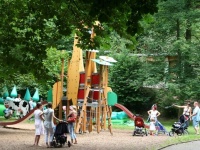 Saarbrücken has over 150 playgrounds as well as two adventure playgrounds, where your kids can romp while learning something on the side.
Waterpark Calypso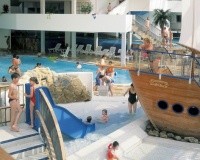 This waterpark offers great adventure areas for your children as well as a big pool and sauna area to relax.
Boat Trip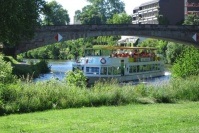 The Saarbrücker Personenschiffahrt offers roundtrips and various excursions to France. The company also offers special outings on certain dates, like moonlight, brunch or musical trips. On-board catering available.
Museums and Exhibitions

Various museums, galleries and exhibitions invite you to have a look at the cultural side of the state capital.
Outside Saarbrücken
Völklinger Hütte (Old Ironworks)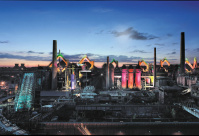 The steel mill in Völklingen was closed down in 1986 and elevated to a UNESCO World Heritage Site in 1994; it is the only authentically preserved steel mill in the world dating back to the peak of the iron and steel industry. Six imposing furnaces with the unique sloping lifts pierce the skyline. In the blasting hall (65,000 ft2/ 6,000 m2) you can currently visit the exhibition "Generation Pop! ... hear me, feel me, love me!".
Gondwana - Das Praehistorium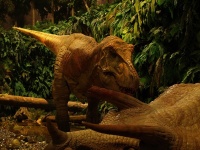 A museum and prehistoric immersive attraction, is all about bringing the history of life on Earth and the evolution of our planet itself to a broad public. GONDWANA - Das Praehistorium recreates the sights, sounds and smells of ancient worlds in a series of elaborate environments populated with highly convincing robotic animals and rich plant life.
At A Glance
Revision 2014
April 18th to 21st 2014
Saarbrücken, Germany
Sign up here
Pure demoscene party
PC, Amiga and Oldskool compos
E WERK
Dr.-Tietz-Straße 14
D-66115 Saarbrücken